You can view your attendance in the Attendance Tracker, which can be found in the Group Crits section of the Student Dashboard.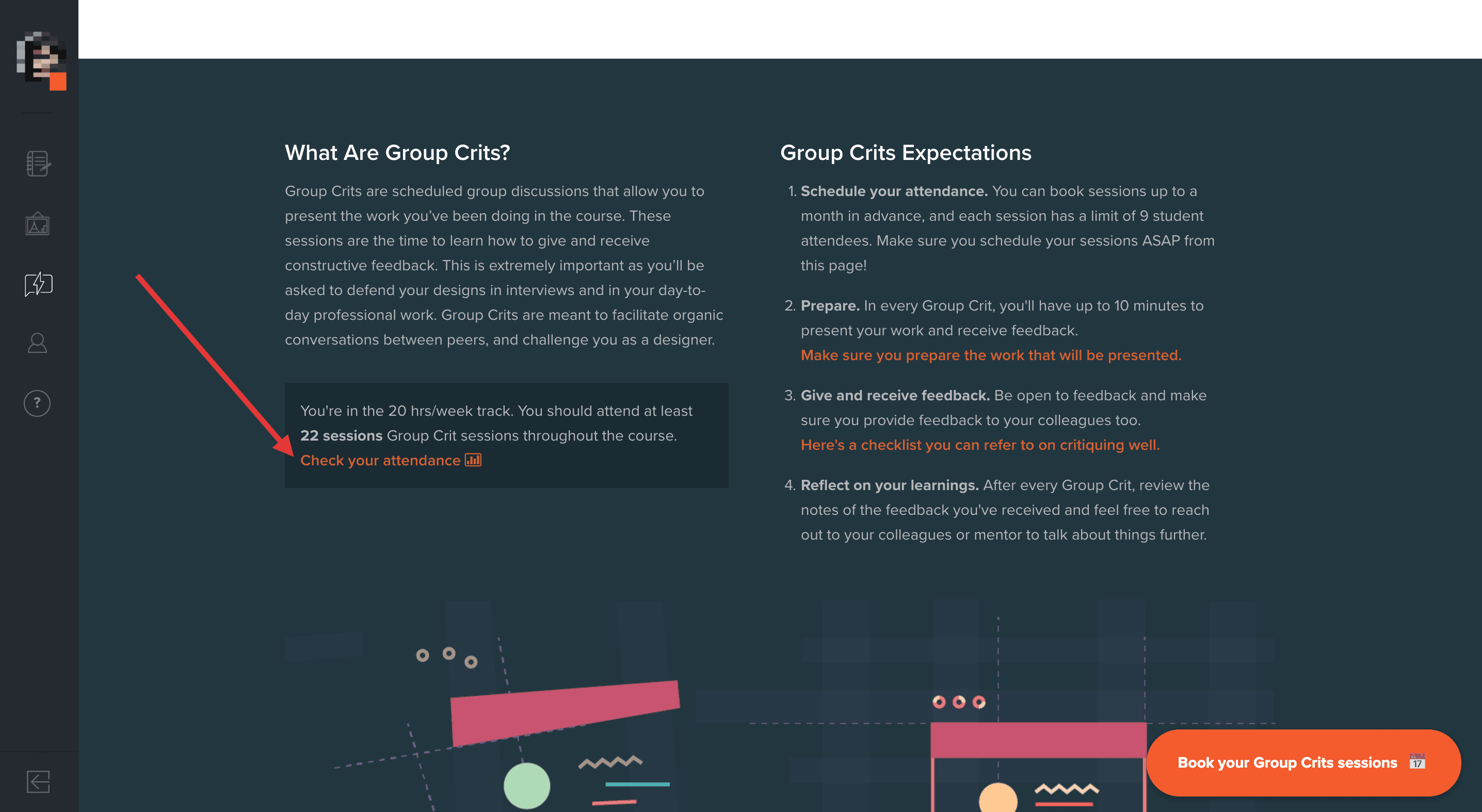 You have viewing access to Attendance Tracker, and Group Crit facilitators have editing access. Facilitators are expected to mark completed attendance credits within 24 hours after the session. If you see a discrepancy with your attendance, please email us at
hello@designlab.com
and we'll get it sorted.
Remember: the full-time track is 15 weeks, while the part-time track is 30 weeks. Full-time students are expected to complete 12 sessions within their time at UX Academy, while part-time students are expected to complete 22. Also, please note that the attendance tracker only accounts for the 30 weeks expected of part-time students.